The costs of studying MBBS in India increase every year as the number of students who want to join the medical profession also increases every year. MBBS aspirants from India go abroad to pursue MBBS abroad, and those who consider study MBBS in Europe, Italy is the number one choice for the Study Medicine Program. Why are so many Indian students studying Medicine in Italy? The Italian health care system is counted as one of the best in Europe, and the International student's program of Italy allows students to apply for a study. The process of the study in the Italy program requires a solid documentation process that is not easy. If you plan your medical studies in Italy, you can get in touch with any Study MBBS in Italy Consultants in Kochi Kerala for assistance and guidance.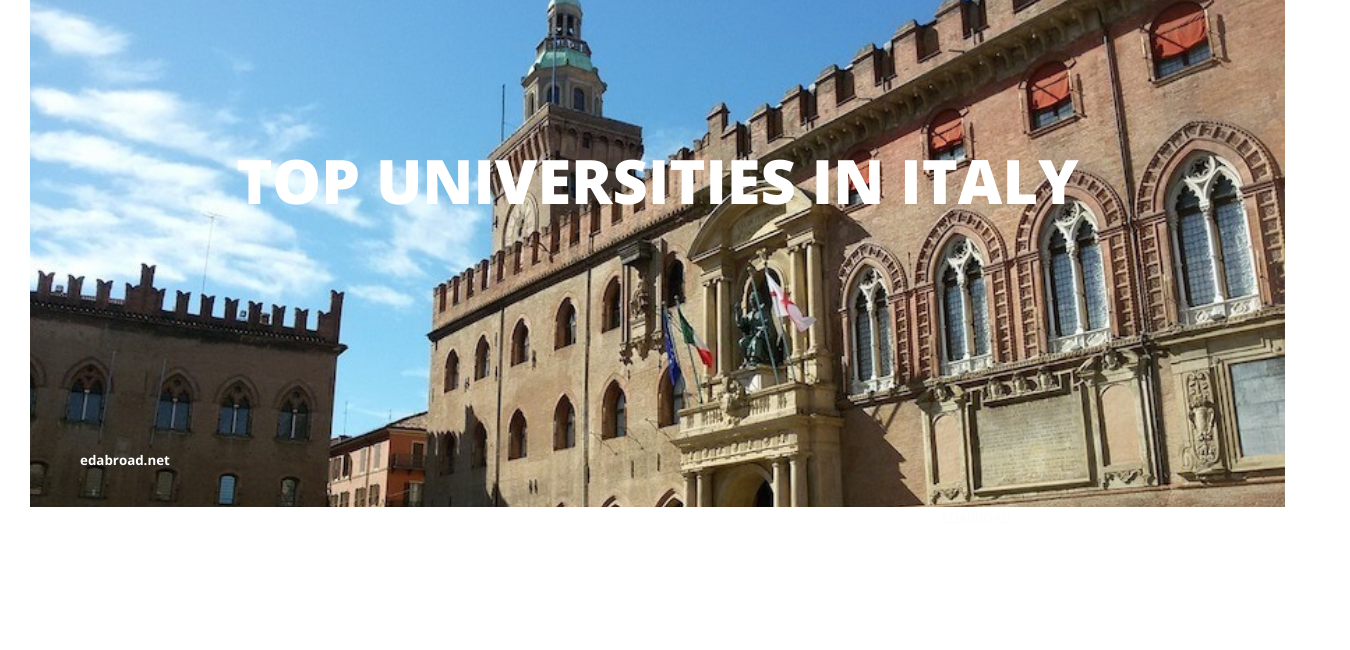 Why ED Abroad for Study MBBS in Italy?
Why ED Abroad for Study MBBS in Italy?
EDABROAD is one of the best Study Abroad Consultants in Kochi, guiding the students to make their abroad education dreams come true. We provide unparalleled support and guidance and provide updated information about the medicine programs of the top medical universities in Italy, Scholarships and Grants, Visa formalities, Educational loans, and application formalities. If you require the look for guidance and other information, meet our study abroad counselors for Italy.
When it comes to studying abroad locations; Italy stands out as one of the best options. This is attributable to the fact that it has some of the oldest universities in the world, particularly in the field of medicine. Because of the affordability of world-class education against the scenic background of Italy, students are choosing MBBS in Italy.
In Italy, a degree in medicine takes about 6 years to complete. As one of the classes offered, students are expected to partake in self-learning in order to improve their critical reasoning and comprehension skills. Conversations in the college are also part of the program. Each program is offered in a unique way, and great consideration is taken to uphold Italy's high educational standards.
Interested in MBBS in Poland & Bosnia at low fees? Contact us
Education System in Italy
Italy is a peninsula surrounded by numerous islands in south-central Europe. France, Switzerland, Austria, Slovenia, the Vatican City, and San Marino all share Italy's borders. Italy's capital is the ancient city of Rome. Italy is the European Union's third most populous region.
In Italy, education is free and compulsory for children aged 6 to 16. Early childhood education, elementary school, lower secondary school, high school, and university are the five levels of schooling. As of 2020, 33 Italian universities are among the world's fastest 500.
Owing to its geopolitical position, Italy has traditionally been home to diverse people and cultures. While being one of the oldest countries in the European Union, Italy is still one of the most stable countries in Europe. Italy's apparel industry is well-known around the nation. Mountainous terrain makes up about 35% of the Italian territory. The Apennine Mountains, which run the length of the peninsula, are its backbone. The Mont Blanc is Italy's highest point, and the Alps make up the majority of the country's northern border.
Climate
The weather in Italy is highly varied. In the northern and central areas, the climate varies from humid temperate to humid maritime and coastal. The climate in the Po Valley is mostly continental, with harsh winters and mild summers.
The coastal regions and much of Southern Italy has a Subtropical climate, with cold, rainy, and sometimes snowy coastal areas at high elevations. Winters in the lower coastal areas are mild and wet, with summers that are often dry.
Summers in the low-lying valleys can be very humid. In the Mountains, average winter temperatures vary from 0°C to 12°C, while summer temperatures range from 20°C to 25°C. Broad, cloudy, and icy periods characterize the northern region, while the southern region is mild. Summers in the country are hot and humid, and thunderstorms are common in the spring and autumn.
Benefits of Studying MBBS in Italy
In comparison to other European countries, studying MBBS in Italy is less expensive. Universities also give you the opportunity to volunteer and serve immediately after graduation, as soon as you earn your work permit. A high score on the MBBS entrance exam in Italy will lead to scholarships covering all tuition and living expenses. Private colleges can be a little more costly, but the level of education they provide makes it worthwhile. The foreign research trend is followed in the MBBS courses in Italy.
The first semester usually begins in the last week of September or early October and ends in late January or early February. Each semester is about 20 weeks long, with a 6-week review cycle in the middle. Any educational institutions also offer post-graduate programs for those interested in furthering their education and study, making an MBBS in Italy an excellent option.
1. Internationally renowned university:
Italy has one of the top universities in the country, as well as Europe's first. Bologna University is a university in Bologna, Italy. It has long been a hotbed of educational attainment in Italy. It can be seen in the top universities that dot the world. In the medical field, Italian universities have more than 600 years of professional experience.
2. Reasonably priced tuition:
In public Italian medical schools, tuition costs are mostly the same as other European, Italian, and non-European applicants, and vary from 400 to 4000€ a year. Based on family wealth, ethnicity, and academic qualifications, this can be further reduced.
3. A simple admissions procedure, Admission is free:
We know you want to wear a white apron and help people in India and abroad live a fulfilled life, but grueling exams like NEET, a lack of food in government agencies, and intense competition are blurring your goal. One of the best chances brought to you by Edabroad is to study MBBS in Italy. What you need to get into Italian public medical schools for MBBS (MD) studies is to pass the IMAT, which is much simpler than the NEET.
4. Financial aid:
Every university has a number of scholarships available, which are provided to students based on their parental income and educational backgrounds during their education. At least 5200 Euros each year will be given as a grant.
5. High-quality education:
The academic standard is exceptional. In Italy, universities place a high value on academic work.
6. English Medium Institution:
To encourage foreign students and to tap into the brightest minds, 12 MedSchools offer English as a medium of instruction.
7. Universities that have been accredited by the Medical Council Of India(MCI):
India is home to some of the world's brightest minds. Keep in mind that Indian students are recognized for their working hard, intellect, and educational attainment, and are treated with respect as a result. Three public Italian medical schools have been granted MCI permission in order to attract the brightest minds and offer world-class schooling with foreign requirements. The universities in question are the University of Siena, the University of Turin, and Humanitas University.
8. Costs and Resources:
Italian internal and external colleges have agreed to draw foreign students in order to provide global economy medical education at competitive tuition rates by providing medical courses entirely in English.
Best Medical Universities in Italy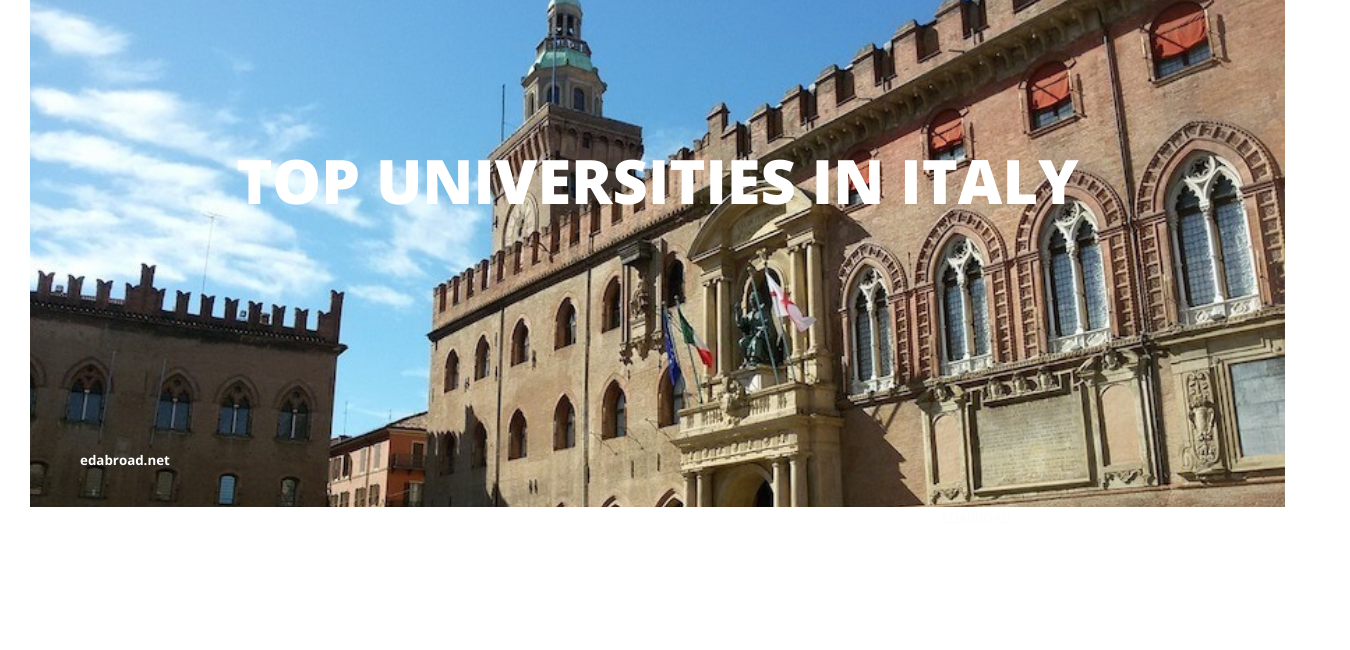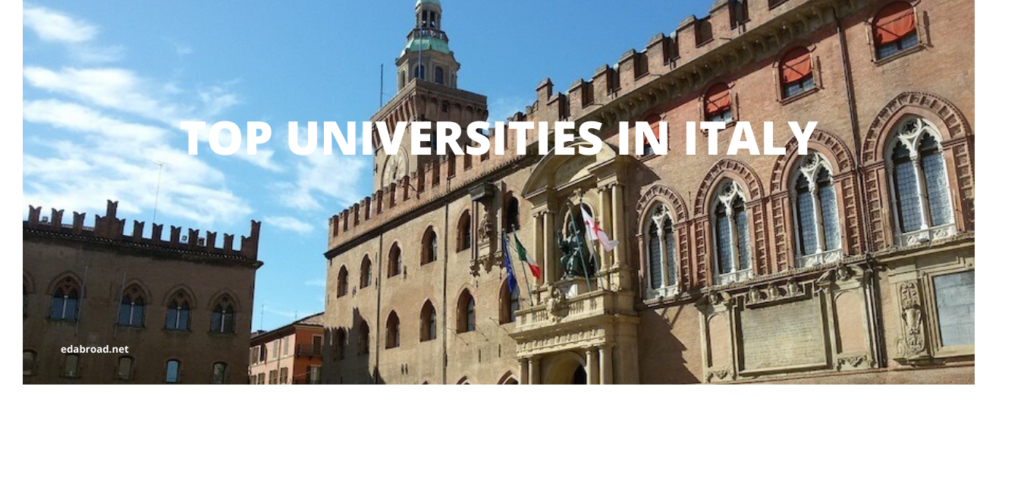 In reality, Italy is home to some of Europe's oldest medical universities. This undeniably makes Italy one of the top sites in Europe and the world for Indian students looking to learn medicine in English at a low cost. Because of their innovative and efficient teaching techniques, Italian medical colleges have a stellar record. There are 12 public colleges in Italy that offer an English-taught MBBS curriculum.
The following are some of them:
1. The  Aldo Moro University of Bari.
2. The University of Rome is located in the city of Rome.
3. Tor-Vergata is a town in Italy.
4. Milano-Bicocca University (Milan)
5. Siena University is a university in Siena, Italy.
6. Federico II University of Naples.
7. Turin University is located in Turin, Italy.
8. The University of Bologna is a German university located in the city of Bologna
9. Campania University is located in Campania, Italy. Vanvitelli, Luigi
10. Pavia University is located in Pavia, Italy.
11. Messina University.
12. Milan University is a public university in Milan, Italy.
Highlights In A Nutshell Of Time:
​
1. You will get a scholarship worth at least 5200 € per year.
2. Annual operating expenses of up to 5200 €
3. You must earn 30 credits a year to keep the scholarship.
4. Getting admission and obtaining a visa, or before beginning classes, you must complete the IMAT.
5. Students who are not NEET can study and work in any European country.
6. You will be able to obtain Permanent Resident(PR).
7. Work 20 hours a week.
8. It is simple to gain ntry and earn a scholarship.
9. MBBS is a six-year program (Including 2 years Internship)
10. Practical practice begins in the third semester and continues thereafter.
11. 100% Government of Italy Scholarship.
12. A three-year age gap is appropriate.
13. High-quality school, with a focus on realistic work
14. Scholarship candidates have a limited number of MBBS seats.
15. Students who have completed the NEET programme will return to India for a screening test.
16. NEET qualified with a PCB score of 60%
17. There is no prerequisite to take the IELTS test.
Question- How can EDABROAD assist you?
Answer: They assist students with their exam planning and the enrollment process (Pre-enrolment, Submission of Application, Visa, and Scholarships, etc.).


Question-Is Edabraod capable of completing the whole MBBS process in Italy?
Answer- In a single phrase, I'd like to respond to your query. Without a doubt. EdAbroad can assist you with a streamlined experience during the whole operation.


Question- What is the period of MBBS in Italy and how much does it cost?
Answer-

6 YEARS Tuition costs at Italian public medical schools are generally the same            for European, Italian, and non-European applicants, ranging from 400 to 

4000 euros a year.
Question- When is the best time to apply to university
Answer: When you get the results of your IMAT exam. The universities provide a ranking for non-EU applicants from Non-European Countries.


Question- When does the university application process begin?
Answer- In Italy, there is only one enrollment for public universities. Per year, it is the month of "SEPTEMBER." Test scores differ from one university to the next. It usually begins in January.


Question- What is the procedure for obtaining admission to the university?
Answer- Every university has a number of scholarships available, which are given to students depending on their family wealth, ethnicity, and educational achievement. A minimum of 5200 Euros per year will be given as a scholarship.


Question- For an Indian undergraduate, what should the minimum IMAT score be
Answer- For the ranks, a minimum score of 35 points is needed.


Question- What is the total cost of the whole procedure?
Answer:As a non-European undergraduate, you must go through an extensive pre-enrolment process. The medical council of Italy usually publishes the details of the exam schedule, syllabus, and time of registration, etc., during April every year.
Conclusion: We hope you enjoyed this article. If you have any suggestions or doubts regarding the Study MBBS in Italy Programs, get in touch with EDABROAD's Study MBBS in Italy Counselors in Kochi for guidance and assistance. As the leading Study MBBS in Italy Consultants in Kochi we can assist you in getting a student visa to Italy for your Italy MBBS program.
Interested in MBBS in Poland & Bosnia at low fees? Contact us
Related Post:
Study MBBS in Ukraine