Study in Finland Education Consultants in Kerala Kochi
Are you searching for study in Finland education consultants in Kerala? Finland attracts students from across the globe for many reasons. One of the primary reasons why so many international students show such interest to study in Finland is the high-quality education system. Finland offers a unique education system and offers a great range of world-class universities and some of the best schools for kids' education. If you are a student and want to study in Finland, then you will be treated like a king or queen in any educational institution.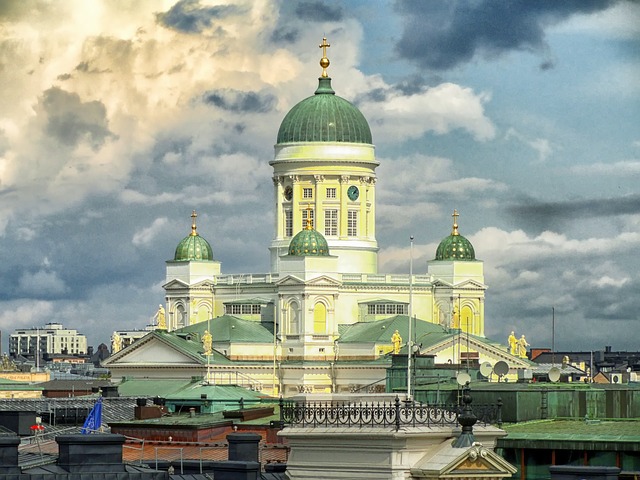 Finland is a country with nearly 5.5million inhabitants.  It is located in the North of Europe, alongside Sweden, Norway, and Russia. Finland is a member since 1995 of European Union. Finland has always placed education as a top priority. Finland currently has 16 universities and 25 polytechnics. About five per cent of total student enrollment at these institutions is made up of international students, including exchange and degree students.
Even though Finland is a small country, its citizens understand the importance of interacting with other countries. Relation with other countries is crucial for survival and success in today's globalized world. Finns are always eager to travel and learn new skills from abroad. The problem for professionals in international education in Finland is not convincing Finnish students to exchange to other countries. 
The number of international students studying in Finland was more popular than students from abroad until recent years. It is the most popular destination for European ERASMUS students who plan to study in another European country in 2000-2001. Similar trends have been observed in the flow of students to Finland via other international exchange programs and bilateral exchange programs at Finnish universities and polytechnics. 


Is Finland Becoming a Preferred Destination for International Exchange Students? 
Given below are some of the reasons for its popularity as the favourite study abroad destination in Europe.
1- A national strategy for internationalization.
The internationalization of higher education has been a key area of Finnish education policy development for the last few decades. At the start of the last decade, the Ministry of Education of Finland set a goal to send 5,000 students abroad each year. Finnish higher education institutions have had to increase their efforts to recruit international students for exchange programs to send students abroad.
 2- International exchange programs
 Many international exchange programs provided an easy route for increasing numbers of international students to study in Finland. For example, the European Program's ERASMUS program opened up student flows between Finland, the European Union, and other European countries. The exchanges between Finland and the other countries, including India, China, the Philippines, Japan, Korea, Japan, etc., have made their way to Finland.
 3- The creation of English-language international study programs
 The availability of many international study programs in English at Finnish universities or polytechnics is one of the major reasons more international students choose to study in Finland. These programs were necessary because the Finnish and Swedish languages are not well-known outside of Finland and Sweden. These programs are available to both Finnish and international students and cover many different fields.
4- Marketing study programs abroad at a national level.
International marketing is essential to ensure reciprocity in student exchanges between foreign universities and study programs.
Finnish universities and polytechnics work closely with CIMO, the Finnish Centre for International Mobility, to inform international students about Finland's study opportunities.
5- International relations offices at Finnish Educational Institutions.
All universities, Colleges and other educational institutions have established international relations managers to provide various services to international students. They offer orientations to incoming students, student tutor services, and host family programs.
 6- A combination of beautiful nature and modern facilities.
International students seem to be attracted to Finland's natural environment, including its forests and lakes.The survey revealed that students found Finland particularly attractive because of the availability and advancement in technology and the natural environment.
Finland has some of the best-known beaches in Europe. If you are planning a holiday in Finland and want to experience the beautiful beaches, you should go to Oulu, Eero Aarnio, or Hanbo, all in the southern parts of Finland. If you prefer the southern part, then you will not go wrong if you select Espoo, Laarioboa, rare. These are all beaches that are famous all over Europe.
Top Universities in Finland
The University of Turku is among the best known top universities in Finland. The University offers several different types of online studying programs, including Finland degrees, Masters, PhD and other graduate and doctoral programs. Finland working professionals can also pursue higher studies at any of the universities in Finland by studying full time or part-time. The students have a bright future, even after they complete their studying programs at any of the top universities of Finland.
Another popular choice for those wanting to study in Finland would be the University of Helsinki, one of Finland's oldest universities. The University has a rich international reputation and has a very good placement record. In the last few years, the number of students choosing the University of Helsinki has increased considerably. The University has many branches, including research, business and teaching wings.
The University of Helsinki has a tuition fee that is quite low compared to other leading universities in Finland. Finland has a very good public transport system that allows students to access all the colleges and universities of Finland with ease. You will find that the hospitals and healthcare services are very good in Finland. You will also find that the healthcare system of Finland is very efficient and has a very high graduation rate. The medical and dental service is very efficient in this regard.
As far as student unions are concerned, there is hardly any organized student agitation in Finland. Student unions in other European countries have been subject to recent street agitation by left wing radical groups. There are very few student unions in Finland. The largest of the Finnish universities, the University of Finland, has no student unions.
 Some of the best universities in Finland are given below.
Academy of Fine Arts
Helsinki University of Technology
Lahti Polytechnic
Oulu Institute of Technology
Rovaniemi Polytechnic
Satakunta Polytechnic
Sibelius Academy
Theatre Academy
University of Helsinki
University of Joensuu
University of Jyväskylä
University of Kuopio
University of Lapland
University of Oulu
University of Tampere
University of Turku etc.
Higher Education in Finland
When it comes to higher education, Finland offers some of Europe's best higher education programs. The two big universities of Finland are the University of Turku and the University of Helsinki. The National University of Finland also provides higher education courses in Finland. All the top universities in European countries send students to Finland on an annual basis. This is one of the reasons why there is a high demand for jobs in Finland.

Finland has one of the highest-ranked business schools in the whole of Europe. Its main business centre is the city of Turku. Located on the west coast of the Gulf of Finland, Turku has a very modern and impressive skyline. Turku is home to many tourist attractions.
The most important higher education institutions in Finland are university colleges and universities. The number of universities has increased drastically in recent years. Some of these are the universities in Helsinki, Turku, Espoo, Jyvola, Oulu, and others.
Advantages of Studying in Finland
One of the biggest advantages of studying in Finland is its amazing international student and teacher exchange programs. Many foreign students study in Finland, as the study abroad experience is very encouraging. Many colleges and universities in Finland offer study abroad programs. You can choose the university or college that best suits your needs based on your interests.
The most important factor when choosing a higher education institution in Finland is the cost of living. Finland's average annual living costs are slightly lower than those in the United Kingdom. Many students enrolled in courses at the University of Finland in Turku have chosen to live in Finland permanently. Some students prefer to live in Finland temporarily while they complete their studies.
Finland Student Visa Requirements.
For a stay in Finland for more than 90 days, a visa is required.
You may be required to provide additional documents to prove your identity and travel documents when you arrive in Finland. You will need to prove that you have enough funds (EUR 40 per person, a scholarship, or training placement) to pay for your stay as well as for your return journey. If you are not planning to stay in Schengen for more than 90 days, you do not need a visa.
Visa Formalities
A visa is required for foreign nationals who are entering the Schengen region. The embassy or consulate in the destination country can apply for a Schengen visa. When you travel to Finland, it is necessary to apply for a Schengen visa from a Finnish consulate or embassy. Valid travel insurance and other documents are required for visa admission.
Candidates are required to submit a photocopy of their passport when applying. Original passports are not required for authentication. The embassy may request any other authentication. All regulations consular fees and services are subjected to change without prior notice.
Why Edabroad for Study in Finland?
As the trusted Finland education consultants in Kerala, Edabroad can provide you with the best guidance and assistance for getting admission to your preferred institution in Finland and help you complete the visa formalities, flights, insurance, and other formalities. When you require overseas study assistance, make sure you contact the best Finland education consultants in Kochi in Kerala.