Are you thinking about studying in Canada? The answer might be yes. Students get many benefits from studying in this beautiful country. While you are still eligible to apply for Canadian citizenship, you will find yourself gaining a lot more from your studies. To start your study in Canada, you need to get your study visa and begin the application process. You can also contact any of the best Canada education consultants in Kochi for more information and guidance.
Canada has long been a favorite destination for higher education in India. This article will explore the advantages of studying in Canada. It will look at various study opportunities, cost, quality of education, career prospects after graduation, visa requirements, etc. 
Canada has two official languages,French and English. While you may choose to study either of these languages, you should consider the time you will spend in Canada and the needs of your classes. If you decide to study French, you must ensure you pick a language class that will be reasonable for your schedule because most classes are limited to a certain number of students per session.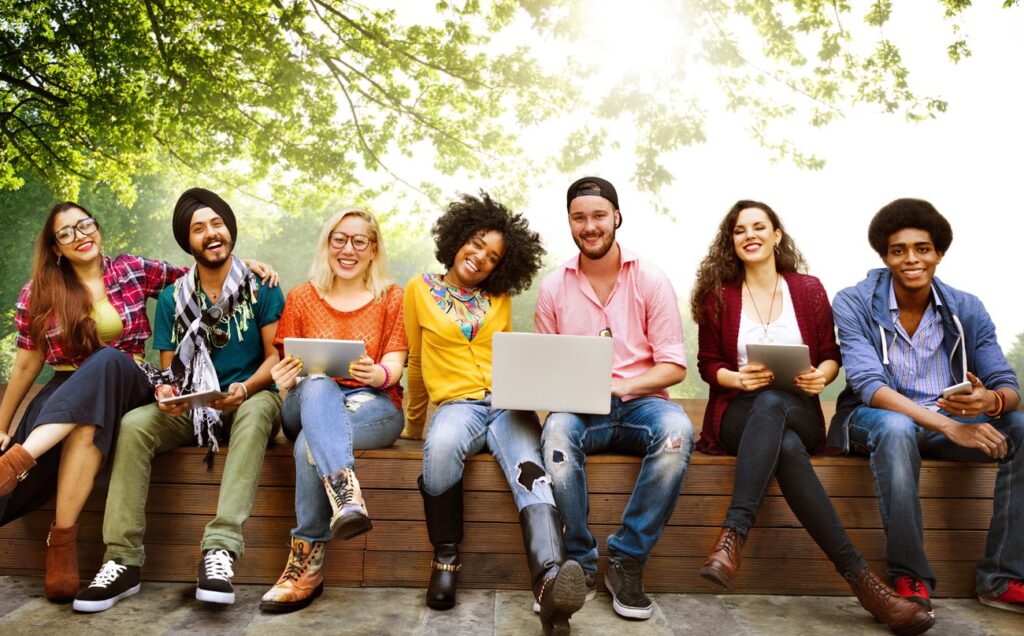 Studying in Canada is not difficult, but it is also not as easy as you think. There are many options to consider and many rules and regulations that you have to comply with to become a genuine Canadian citizen. This is a country where English is the main language, and therefore the majority of residents can converse in this language.
When looking for a University in Canada, you should consider the details of the University like its accreditation, courses and job scope, etc. As there are so many educational institutions in this country, you can expect to find one suitable for your studies. You can search online or consult the Study in Canada consultants in Kochi to learn more about the various colleges and how long they have been running.
For Details Call/Whatsapp Mr Sanoj +91 7736750111 (Kochi) or Send Your Enquiry
Things to consider while planning to Study in Canada
You will soon realize that the country offers so many cultural experiences when considering Canada. When studying in Canada, you should know that many people study abroad for their entire college career. It is no secret that many people who study in Canada get better pay than those who choose to study at home. Another factor that helps make Canada an attractive choice is that the country offers so many options when it comes to healthcare. The system is well organized and ensures that you receive the best treatment while staying in the country. In Canada, you can get so much from the healthcare system.
Some colleges might have slightly different admission requirements as compared to others. Therefore, it is recommended that you contact a Study in Canada Consultant in Kochi for admission requirements or visit the University's official website you are interested in applying to if you are not clear on the requirements. If you are unsure of whether you qualify, it would be a good idea to consult a Canada study visa agency in Kochi to check whether you will qualify for admission.
Each educational institution has its own set of eligibility criteria for admission to its Institutions. After determining the eligibility criteria, you need to know what specific courses are available for you. Indian students get an opportunity to learn about the different sectors in Canada, which they could apply for a career after graduation.
With these things in mind, you can now start planning out how to achieve your goal of studying in Canada. You must remember that education plays a significant role in this process. Hence, you must select a reputed educational institution that offers good quality education system that helps you find a job quickly in Canada after your studies. Also, make sure to check the kinds of type of courses which these colleges or universities offer.
Canada Student Visa Processing Time
Canada Study permits can take a long time to process depending on where the applicant lives. Usually it takes around 8 to 10 weeks, but applicants from certain countries can expect processing times around 12 weeks. Processing times for study visas vary depending on how many applications are received. Students must be prepared for delays in processing their applications if application dates are near to the commencement of the new academic calendar.
How to Apply for Canada Student Visa?
A study visa is a legal authorization to allow a person to study in an educational institution in Canada. A study permit is required for foreign nationals to apply, and some conditions must be fulfilled throughout the student's stay in Canada.
Applying for a student visa is not a very difficult task, and processing times can vary from one country to the next. It is important to plan to issue your study visa before you begin your course. Most Canadian study programs begin in September, January or May; however, some programs offer intakes beyond these dates.
A letter of acceptance is mandatory for a foreign national to apply for a Canadian study visa. Students should verify the course commencement well in advance to have enough time to complete the application and obtain an acceptance letter.
For Details Call/Whatsapp Mr Sanoj +91 7736750111 (Kochi) or Send Your Enquiry

When applying for a Canadian Study Visa, there are two types of requirements: The eligibility requirements and the requirements during your studies in Canada. Students must meet the following criteria in order to be eligible for a permit to study.
Acceptance letter: To apply for a Canadian study visa, you must accept an approved educational institution from Canada.
Evidence of financial support: You will need to provide documentation that proves you have enough funds to pay tuition and living expenses. You and your family members will need to provide financial support for the first year of study. These funds can be in your name or the name and address of a close friend or family member.
Additional Documentation: All study permit applications must be supported by valid documents. These documents vary from one country to the next. You can find the Immigration, Refugees and Citizenship Canada website to help you determine what documents are required for a particular location. Or, contact our office, and an Educational Counselor will assist you.
The visa counselor in the Canadian embassy in India will verify that you have met the requirements when you apply for your permit. If the visa counselors are not satisfied with your application, they will reject it.
Approximate Cost of Accommodation in Canada in Canadian Dollar
| | |
| --- | --- |
| Rent | 340 to 1500/Month |
| Electricity Charge | 20 to 145/Month |
| Heating Charges in winter | 20 to 14/Month |
| Mobile Charges | 30 to 120/Month |
| Internet Charges | 15 to 80/Month |
| Kitchen Set-Up Charge- Crockery Etc | Approx 75 to 150/One time |
| Grocery, Vegetable etc( For self-cooking) | 140/Month |
| Buss Pass Charge | 100/Month |
If you want to enjoy a meal outside in a good restaurant, it will cost around 10/Person. If you are going for unfurnished accommodation, the bed, furniture, etc., will be additional.
Top Universities in Canada
University of Toronto

University of British Columbia

McGill University

McMaster University

University of Alberta

University of Montreal

University of Calgary

University of Ottawa etc
List of Courses
Information Technology

Engineering Technology

Health Sciences, Nursing

Tourism, Hospitality & Culinary
Environmental Studies

Business and Systems

Community Services

Skills and Trades Training etc..
Part-Time jobs for International Students
Canadian study permit holders can work up to 20 hours/week. Many part-time jobs are available in Canada, allowing students to work flexible hours. While studying in Canada, students often look for part-time work to pay their tuition and living expenses and increase their skills and knowledge. Given below are the part time jobs available for students.
1. Freelancer
If you love working remotely and at your own pace, this job is for you. A student can work in Canada as a freelance writer or web designer or copywriter, graphic designer, or translator. By working as a freelancer, students can earn as much as $30 an hour.
2. Waiter /Bartender
This job is ideal for those interested in working in the service sector or looking for work that can be done at night. Bartending and serving jobs can be done on weekends or weeknights only.
Although the hourly wage may not be as high as other jobs, this part-time position allowsyou to concentrate on academics. If you do well, generous customers might even tip you large. Waiters can expect around
$11.00 an hour, excluding tips.
3. Uber or Lyft driver
This is a popular part-time job for international students studying in Canada as well as an opportunity to explore the country without paying anything. Because of its flexibility and accessibility, this job is great. All you need is a car, a driver's license, and a telephone.
Your earnings depend on how frequently you drive but on an average ridesharing driver is paid $1-$25/hour.
4. Tutor Job
The increased demand for online teachers makes this job best for a knowledgeable and experienced person who can teach others. You can choose your niche and market yourself. You can teach any subject and select your students from elementary school to college according to your interest and knowledge. The average payment can be anywhere from $15-25.
5. Assistant to the teacher
Teachers and professors across Canada are looking for teachers' assistants to help with lesson planning, tutoring, and paper checks.
This job requires very little experience. Many prefer applicants with at least one year of experience in this field. Others prefer candidates who have great organizational and communication skills. The average hourly pay is $15-20
Photographer
Companies and individuals also hire photographers for photo shoots and other related media services. The national average salary is between $16- 19/hour
Other job opportunities for part-time workers in Canada
Package Handler: A package handler is accountable for the assembly and sealing, scanning, loading, and unloading of packages from a warehouse or out of vehicles. They work as part of a team to ensure that the packages reach customers according to their specifications.
Salary: $ 13.18/ hour
Dog Walker: A dog walker is accountable for taking clients' dogs for scheduled walks, feeding their dogs, offering companionship or house-sitting when necessary and taking pets to the animal doctor.
Salary: $ 14.18an hour
Sales Man
A salesperson's job is for you if you have a knack for talking to individuals and convincing people. Salespersons can also allow you to develop other skills.
The payment you can earn is dependent on the specific situation. Certain salesperson positions are commission-based and allow you to have greater control over your earnings as you make more sales and earn more.
Salary: $ 13.18/ hour
If you are interested in studying in Canada, we can help you. Just fill out the form on this page to book an appointment with our Canada study counselors, and we'll assist you from filling the application until pre-departure activities.
Why Edabroad is the Best Canada Education Consultants in Kochi?
We are a team of experts in Canada education consulting in Kochi. We provide the best study in Canada consultancy in Kochi Kerala. We offer various services to help students find the best course and University for them. We are the best Canada Education Consultants in Kochi because we have the experience, knowledge and expertise to provide you with all the information you need about studying in Canada. We know that it is not easy to study abroad, and that is why we want to make your journey as easy as possible.
We are not just an education consultant but also a friend who will be there for you every step of the way. With us, you can be sure of getting all the information about studying in Canada to make an informed decision. 
Send Your Enquiry Or Please Contact us for Canada Admission guidance, Visa Assistance and Student Visa.
For Details Call/Whatsapp Mr Sanoj +91 7736750111 (Kochi) or Send Your Enquiry