Best UK Education Consultants in Kochi Kerala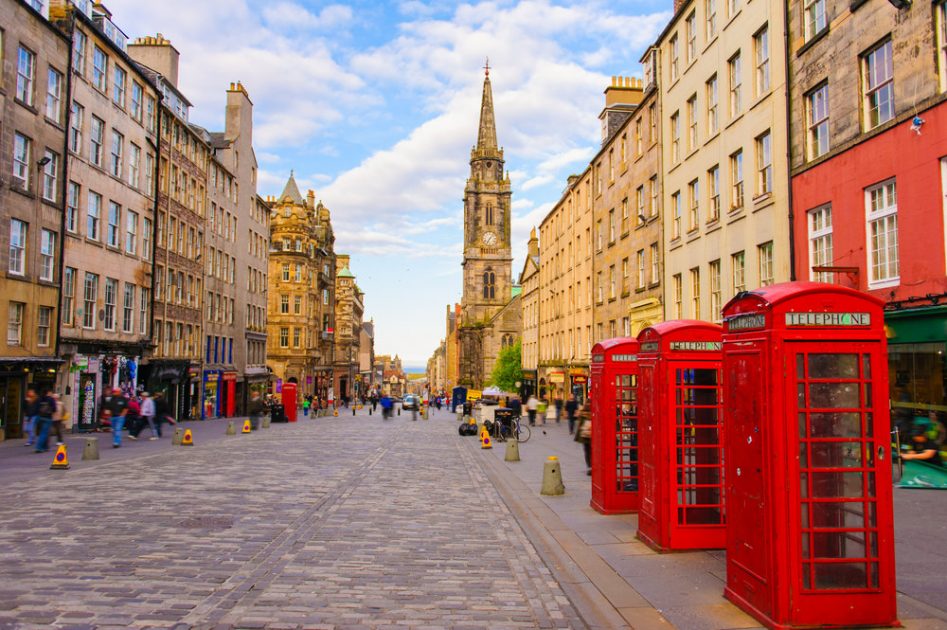 The UK is always one of the best centers to study abroad, offering multiple and attractive choices in professional courses. However, it requires an applicant to approach the best UK education consultants in Kochi to find their right institution and its whereabouts. Secondly, the kind of education imparted in this country gives more importance to grow professionalism in students than training them by lessons. The UK is one of the countries that assure its students, especially those with an international background, with the most affordable education.
Steps to Follow Prior Studying in the UK
The following are some of the basic guidelines we recommend as the best UK education consultants in Kochi Kerala:
Secure an Acceptance Letter
The CAS (Certificate of Acceptance for Studies) is one of the main documents before traveling to the UK. This letter is to be issued by the college or university you plan to pursue your studies at, confirming your admission.
 To secure this admission letter, the applicant needs to submit an online application to the Universities and Colleges Admission Service portal mentioning the subjects they would like to choose. The UCAS portal might as well charge the applicant of a nominal fee as they submit their application.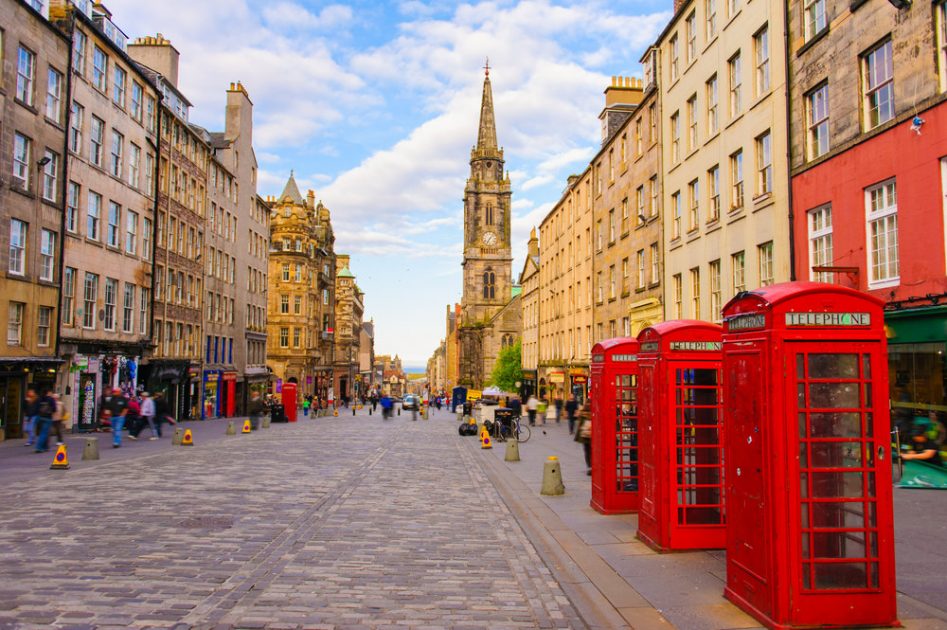 Get the Right Type of Visa.
The type of visa that the student chooses depends upon the course they opt for. Courses in the UK are put into categories by their nature and duration. The two major types of visas are short-term visas and Tier 4 study visas. A short-term study visa is chosen for those programs, which last from 6 months to a year. 


Students who choose a tier 4 visa are the ones who choose a regular program. It can be an undergraduate, postgraduate program, or a Ph.D. fellowship. To choose a tier 4 visa, you need to decide on the program you wish to pursue and then apply accordingly. As the leading UK education consultants in Kerala Kochi, we offer you prompt assistance to get your visa at the earliest. 
Meet the Language Requirements
Proficiency in English, both oral and written, is the second parameter to meet as you apply for the UK Student Visa. For this, you require to have a cut-off score in the Secure English Language Test (SELT). Reiterating that you need to have a commendable score in the last educational program you have pursued, language grades also matter. For this, you need to score at least a B2 or higher in the language tests.
The regional languages that people speak in the UK are English and Welsh majorly. Hence it makes necessary for students to be proficient in English and score the requisite marks in their language tests. The cut-off score in IELTS is 5.5 to 6.5 and 79% for TOEFL, whichever the university considers. These tests help you understand your English level and improve or progress accordingly for your study abroad. 
For UK Student Visa Details & Part Time Jobs in UK, Call Mr Sanoj  7736750111( Kochi) or Send Your Enquiry
Carry the necessary documents for verification
Remember to keep a list of the essential documents which you will need during your verification. Missing out on these can create a major pitfall in your application. The major document you will need is a letter of acceptance from the university or college where you have a secure seat. It must also be confirmed two-way with an assurance that the applicant will abide by the rules and regulations of the university or college.
Then, it is also important that you carry the proofs of your language proficiency showing the scores. Most importantly, make sure that you have a bank statement reflecting that you are financially sound to pursue the course. As prime UK education consultants in Kerala, Kochi, we offer you complete support in accomplishing your document verification
Submit a Personal Statement
The purpose of a personal statement is to brief the applicant's background, their aim, and their goal to pursue in the UK. The statement should be something they must submit in a long form before they fly to the UK. It should speak about the course that he/ she wishes to pursue, its details, the college or university, the funding, and the source of expenses. Above everything, the statement should also give inputs about the student's knowledge and experience to make sure that they do not involve themselves in any wrong acts at the cost of their studies.


Being the top UK education consultants in Kerala Kochi, we offer you help with preparing your statement professionally. As a result, you may stay unconcerned about any errors in format or processing it. Towards the end of the procedure, we make sure to give you a full-fledged assurance to enjoy your studies abroad through a well-framed document we prepare.
Best Courses to Do While Studying in the UK
The following are some of the most demanding courses we suggest you take up:
Business Studies'
Since there is a quick hike in the number of entrepreneurs and equal demand worldwide, business studies are a great choice. The academic background for pursuing business studies in the UK is a commendable score in humanities or any other business science with 35-38 points in the subject during the previous education. Some of the best universities to do business studies in the UK are the University of Oxford, the University of St. Andrews, the University of Bath, and the University of Warwick.
Accounting and Finance
This is another 3-year course which helps students get employed in public and private firms at their desired salary. To pursue this course, the student is expected to score 35 points in commerce subjects in the previous education mandatorily. They must also show an A level score in either of the three subjects- accountancy, business studies, or mathematics. The best universities to pursue accounting and finance courses are the London School of Economics, the University of Leeds, the University of Glasgow, the University of Strathclyde, and the University of Chester.
Undergrad law as a subject in undergraduate studies, the student is to have an affinity towards legal procedures and formalities. There is also a huge possibility of joining as barristers and advocates in the UK courts for practising, given attractive salary packages. The qualifications to do undergraduate law in the UK are to have at least 35 points in law-related subjects and a 6.0- 6.4 score in IELTS. The best universities to do undergraduate law are the University of Oxford, King's College London, University of Durham, and the Solent University.
Economics
The career opportunities in economics are in manufacturing, government departments, national treasuries, and banks. The requisites for doing a program in economics are to have 36 points in bachelors, AAA in mathematics, and 6.0-6.5 scores in IELTS. Some of the best universities to study economics in the UK are the University of St. Andrews, the University of Warwick, and Bristol.
Art and Design
For many international students, art and design are highly demanding and offer many exciting professions. Some of them are advertising, film making, fashion designing, publishing, and multimedia. A student's background to pursue a course in art and design should be 34 points in their bachelor's, an ABB level of proficiency in subjects, and a 6.0- 6.5 score in IELTS. The best places in the UK to do art and design courses are Goldsmiths, University of London, University of Chichester, Liverpool John Moore's University, and the University of Arts, London.
Study in the UK without IELTS
Yes, that's right- you can study in the UK without doing an IELTS program. One of the ways is to have a score of 75% or above in English, reflecting your proficiency in the language. Another way is to perform well in the university interview- prove your fluency in English and speak without errors to crack your admissions.
There is also a choice of doing alternative language proficiency tests because most people are familiar with TOEFL and IELTS. You may also take up either the Duolingo Test, the Trinity College London Integrated Skills English (ISE), or PTE academics, which are the best alternatives. These are, in fact, easier to score, and students need lesser preparations for the same, making them all the more confident. Another best option to prove your flexibility in the language is by taking pre-sessional courses.
These courses help the applicants mould their language perfectly, focusing on grammar, accent, and usages. You may also go for expert advice from language trainers who will guide you better on how to go about it. We being the best UK education consultants in Kerala Kochi, help you find the right ones easily.
Bonafide students are eligible to receive student visas to allow them to continue their studies at UK universities. Multiple entries are permitted for this visa. The visa is valid for the duration of study approved by UK educational institutions.

Please be aware that visa validity begins on the date of issue from the High Commission of India, not the travel date indicated on your application.

The Issuing Authority has sole discretion over the validity of the visa. No matter what happens to your visa application or the granted duration, all visa fees paid once are non-refundable.

Before submitting your visa application, please ensure that all fields are completed.
Documents needed for Student visa
Valid travel documentation such as a passport.

Proof of funds to meet your expenses while studying in the UK. 

Colour photographs in a passport-size format

Tuberculosis Test Report(if necessary)

Academic Technology Approval Scheme clearance certificate 

English Translation of documents with signature and date of the translator
Please speak to our UK Student visa expert for full details about the student visa formalities and documents for studying in the UK.
Studying And Working in the UK
The UK is one of the expensive cities to live and study. But Studying in the UK is a great investment. There are many options available to you to make it easy to complete your education at British universities. You will be able to study in the UK with enough financial aid from a well-developed, accessible student loan system, many scholarship programs and most importantly, part-time jobs during the study.
Part-Time Jobs for Students
As in most other top international destinations in the UK, students from abroad are permitted to work part-time. International students are permitted to work up to 20 hours in a week during the terms and full time during holidays and vacations. However, there are some restrictions that you need to follow to be allowed work.
 Part- Time Job Eligibility
Two major factors affect your eligibility to work in the UK as a student: the restrictions imposed by your university and those imposed by the home department. The first thing is to ensure that your university has no restrictions for working part-time while studying. You may be restricted in your work hours depending on what your university is offering.
Part–time jobs are readily available for foreign students in the UK, especially in large cities like London. Some universities restrict you from working on campus, but there are many other options. Before you start looking for part-time work, make sure to check your eligibility criteria to work as a student. The important factors are your Tier 4 visa, the official student visa for the UK, and your age. Students under the age of 16 are not permitted to work in the UK. These restrictions do not apply to students from European Union and EEA countries.
Weekly Work limit
The UK has some restrictions on the working hours permitted for students. These limits are based on a few factors, such as the type of course, University rules and visa category.  Generally, students can work 20 hours per week. The type you are attending will determine how many hours you can work in the UK. The following table shows how many hours you are allowed to work depending on the course.
20 hours per week.
Full-time study at the degree level or higher in a recognised higher education institution.

A student on a short-term basis who has been accepted into a program at a higher education institution in another country and settled in the UK
10 hours per week
A full-time course of study below the level of a degree sponsored by an approved institution or a publicly-funded higher education institution.

Applicants holding A Tier 4 
Students enrolled in these courses cannot work while they are studying in the UK.
Part-time postgraduate courses or higher that are supported and funded by a recognised body in the UK.

Students attending the course offered by private higher education providers

students aged below 16 years
Covid Related Information for International Students
UK Travel Policy
The government of the UK has lifted all travel restrictions and requirements related to Covid-19 as of Thursday, 23 June 2022. Please check the UK Council for International Student Affair website below for the updated information.
Traveling to the UK from Red List Countries
It is possible that people from some countries and territories places under "Red list" will not be allowed to travel to the UK. For more information on who is not permitted to travel to the UK, see Red List of Countries and Territories below.
Regarding Covid-19 Test Requirements for traveling to the UK
International travelers to the UK are no longer required to pass pre-departure Covid-19 exams as of Thursday, 23 June 2022. 
Updates about the Quarantine Policy for Travelers On Arrival in the UK.
All UK arrivals are exempt from quarantine on arrival in the UK.
Updates about Covid-19 test on Arrival in the UK
No Covid-19 test is required for UK arrivals as of June 2022. For the latest information, check the UK Goverment website given below before traveling to the UK. 
UK Visa Consulate in India
Address: 20, Anderson Rd, Thousand Lights West, Gandhi Nagar, Chennai, Tamil Nadu 600006
Phone:+91 44 4219 2151
Website
If you are searching for a UK Visa agency in Kochi or UK Study Visa Consultants in Kochi Ernakulam, please contact all assistance and expert guidance. Submit Your Enquiry for all types of UK Study Visas.
For UK Student Visa Details & Part Time Jobs in UK, Call Mr Sanoj  7736750111( Kochi) or Send Your Enquiry