Study in France Education Consultants in Kochi Kerala
Are you planning your higher studies in France?. France is an excellent and famous study abroad destination in Europe for Indian Students. If you are searching for Study in France Consultants in Kerala, then you are in the right place.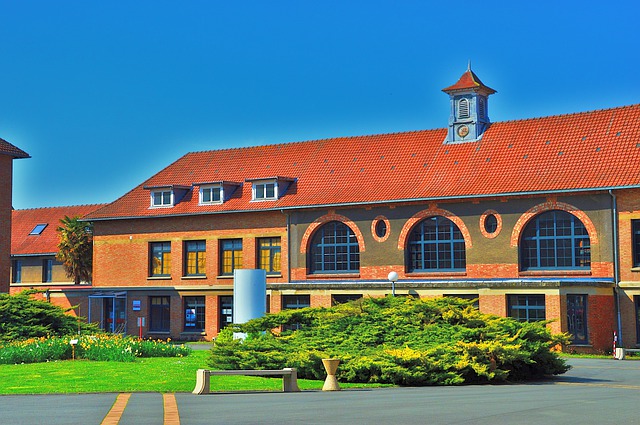 What Makes Study in France Irresistible?
France is the choice that students make for their studies abroad.  It is a country with the beauty of Mountain valleys and Seas in its surroundings. Most importantly, the educational system in France is famous all over the world. France also earns recognition for the growing number of public and private institutions which are famous worldwide. Another factor that highlights education in France is the individual attention given to students. However, many other factors add to the relevance of studying in France.
Reasons to Join Educational Institutions in France
There are many significant reasons as to why France becomes a significant choice for students to pursue their higher education:
The welcoming culture
The French always follow a welcoming culture. They consider the visitors as natives, which is evident in their interaction. The city always attracts its visitors with festivals, exhibitions, and art forms, significant attractions. Once the visitors get familiar with French, it becomes easier to mingle with the crowd and enjoy the country's beauty. Food, wine, and love for arts are the visible aspects of the welcoming culture.
Choices in Education
France is one of the fastest developing countries in the world. Similarly, they ensure that the development comes through quality education. Therefore, most schools, colleges, and universities research facilities and support their students. The programs that students opt for in France are available in every college in the location of their choice. Even small cities offer the students the programs of their choice. 
Hub of Science and Scientists.
France is a home for many aspiring scientists and science lovers. It offers vast and vivid courses in science like Medicine, Biology and Pharmacology etc.
Also, many graduates prefer getting their dream job at National Centre for Science Research (CNRS). This is because it is the highest-paid public research organization with a budget of $3.3 billion annually. It recruits graduates in biology, engineering, science, physics, and humanities every year.
Celebration filled year
No matter how big or small the festival is, France calls it in for a celebration. The French population lives in the belief that the purpose of life is to celebrate. Any such occasion follows crowding on the roads, concerts, fireworks, and sharing food. Thus, it is one of the best places to understand and enjoy festivals and mingle with the crowd. Every festival is warmly welcome, and the vibe of enjoyment is visible too.
More Reasons to Pursue Higher Education in France
The following are some of the other common reasons students choose to pursue higher education in France:
Cost-Effectiveness
The French primarily imparts education on the importance of money and its expenditure. The cost of the education that a student bear in France is comparatively lesser than it is elsewhere. Also, the educational institutions make it a point to provide quality education worth the student's fee. This fee includes not only the academics but also the other education-related expenses of the scholar. This again makes study in France a brilliant choice.
Scholarships
France is one of those destinations that offer the best scholarships to students. There is an abundance of scholarship programs that universities host every year. Students may apply to the one that suits them effortlessly. These offer the best benefits to scholars and those pursuing their post-graduation programs.
Apart from the Government scholarships, colleges also offer financial support and a reduction in fees. Scholarships and Grants help the students to complete their education without any burden. As the expert educational consultant for France in Kochi Kerala, We can guide you about the various Scholarships available in France Universities.
Learning with future goals
France follows a pattern of offering its students the best academic lessons with a solid future goal base. Moreover, their interests beyond academics get support and encouragement at a very early stage, which helps them gain sufficient knowledge in their professional field before starting their employment. Furthermore, if the students wish to continue their studies, many academic organizations around the world consider certificates from France most valuable.
Little Etiquette to Remember Before Studying in France
The following are some of the basic things to keep track of before relocating to France for your higher studies:
Open a Local Bank Account
Before starting with your studies, remember to open a local bank account. You will be bearing your expenses all the time, and a money exchange center may be unavailable. Opening a bank account with a local bank helps you have sufficient money whenever you need it. Unlike other countries, bank formalities in France are lengthy and have their complications. Hence, remember to open your local bank account no sooner than you land. This avoids unnecessary delays and complications, which you may have to deal with during your banking.
Submit your CAF Application
CAF stands for Caisses d'Allocations Familiales. CAF is nothing but a small amount of allowance that the French Government bears on your accommodation. Though it may sound exciting, the procedure behind it is time taking and longer. On most occasions, the authorities may also test your fluency in French. In order to avoid any delay in receiving your CAF application, it is better to start working on it once your bank account is set up. The earlier the application gets submitted, the easier it becomes.
Travel as much as you can
The best thing you can do to learn about your location is to travel around. France is one of the most beautiful, welcoming, and friendly places to have a leisurely walk as a resident. Moreover, the French are travel lovers and plan their travel impromptu on getting a holiday. Thus, once you settle down, plan on joining one of those group travels and enjoy the place. Also, the transportation charges in France are relatively cheap. If you are aged between 12 and 27, you can apply for the Carte Jeune youth card, which relieves you of 25-60% of the costs depending on your destination. It also applies to the month of your travel.
France Embassy in India:
Address: 2/50 F Shantipath, Chanakyapuri, New Delhi District,
Pin code: Delhi 110021
Phone: 91 11 43196100
https://in.ambafrance.org/
Conclusion: Popular opinions say that France is one of the best places to plan on your higher education. Also, doing a course of your choice in one of the famous French universities adds to your career competitiveness.Most importantly, traveling abroad beyond your comfort zone helps you explore the destination and dwell in a home that you can return to whenever you need.
Finally, France is one of those countries that accept all cultures and helps one mingle freely, making it the best place to study abroad. If you are looking for France education consultants in Kochi, Kerala, you can contact us for more information about studying in France programs and scholarships.
Related Post: Study Opportunities in UK