Study in Germany Consultants in Kochi Kerala
Are you looking searching for Study in Germany Consultants in Kochi? If you are looking for information on how you can pursue your higher education in Germany, you have arrived at the right place. This article will find all the details regarding studying in Germany, including the academic structure, the best universities in Germany, tuition fees, cost of living, scholarships offered, student visas and other details.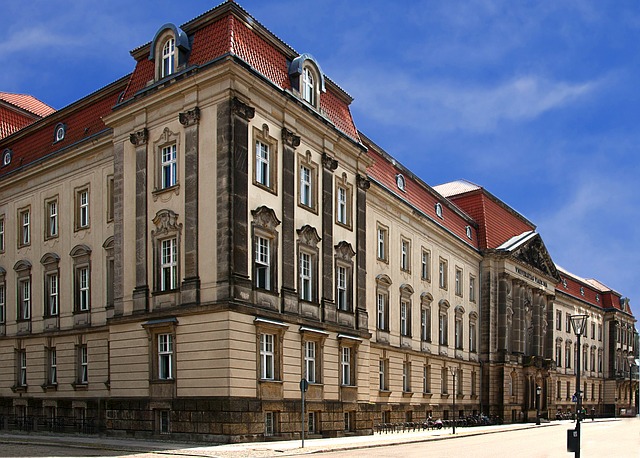 Study in Germany Highlights
Germany: In the European Union, the Federal Republic of Germany is a top study destination for students who wish to study in a foreign country. Every year, thousands of students visit Germany to obtain a higher academic degree in various fields. Germany is the most populated country among the European Union countries with a population of more than 83 million, and it boasts of some of the best colleges and universities in the world. Indian students are attracted to Germany because of the high-quality education along with future career prospects.

In terms of economy, Germany is the leader in Europe as it has the largest GDP. Globally, it ranks 4th just after the USA, China, and Japan. The OECD ranked Germany as 3rd in the world for an international study destination.
Individual state education boards take the decisions of academic education in Germany, with the Federal Government of Germany looking over their shoulders. The Heidelberg University is one of the oldest global universities located in Germany. It has many more universities and colleges that rank quite high in international education rankings.
Given below are some of the reasons that might persuade you to pursue your higher education in Germany.
Education Quality – In terms of education, Germany is among the best in the world. Annually, lakhs of students worldwide apply for studying various academic programs offered by the colleges/ universities of Germany. As mentioned above, Germany stands as the third-best international study destination as per the 2014 report of the OECD.


Tuition Fees – Almost all the higher educational institutions in Germany are state-funded. It is a long-standing tradition of Germany that students pursue studies without the payment of tuition fees.
Standard of Living – The standard of living and quality of life is quite amazing in Germany. German people are chilled out and very welcoming to foreigners. Germany is also good in other aspects like low pollution, good public transport, free health services, and a low crime rate.
Job Opportunities & Career Growth – Being the fourth-largest economy globally, Germany has a lot to offer in terms of career prospects after you have obtained your higher educational degree. Some of the biggest companies in the world have their headquarters in Germany, and they hire many fresh graduates from the universities and colleges of Germany. If you wish to work in the automobile industry, Germany is your best option because almost all the high-end vehicle manufacturers are German.
International Network of Students – As Germany is one of the top-priority study destinations of international students; many students come from various countries. You can build your global network, which will be helpful in future endeavors.
Learn German–When you are in Germany; you will get the chance to learn German, which is the official language of Germany. English is the first language of almost all the higher educational institutions of Germany, but German is offered as an elective. Even if it is not an elective, you can learn it by regularly talking to German people.
Top Universities of Germany
Technical University of Munich (TUM).
Ludwig Maximilians University Munich.
The University of Heidelberg.
Humboldt University Berlin.
The Free University of Berlin.
Karlsruhe Institute of Technology (KIT).
RWTH Aachen University.
More Information About German Study Programs

Bridge Course : Students from India have to undergo a bridge course of one year before starting their higher studies in Germany. This is because the schooling system of Germany comprises 13 years, and India's schooling system comprises 12 years. The one-year bridge course compensates the one-year difference.
Tuition Fees: As mentioned above, the tuition fee of higher educational institutions in Germany is covered by the government. This implies that no tuition fee has to be paid for studying in German universities and colleges. You will only be charged administrative charges along with a few other things that will add up to about € 1,000 annually, on average.
Living Cost: The cost of living in Germany is about € 800 monthly, including food. The living cost is relatively less as compared to other European countries.
Scholarships for International Students
DeutschlandStipendium National Scholarship Program
DAAD Scholarship Programs.
Germany Foundations' Scholarship Programs.
Erasmus Scholarship Programs in Germany.
Heinrich Böll Foundation.
Visa: If you are granted admission to a German university or college, you will get a 'Letter of Acceptance.' Based on that, you will be given a student's visa smoothly.
Admissions to the majority of German universities and colleges are granted based on the student's past academic performance. This means that you need to have an excellent academic record of obtaining admission to a German university. Along with this, you need to mandatorily clear an English language competency test, which should be either IELTS or TOEFL, depending on the university requirements.
Some of the universities/ colleges in Germany require you to clear an entrance exam as mentioned below:
Management Courses – GMAT.
Engineering Courses – GRE.
Vocational Training Programs for International students
Germany is one of the top destinations for international students looking for quality vocational training courses. There is a massive demand for this free vocational training program in Germany as the
big companies sponsor these courses, and students get stipends every month. Moreover, most students get full-time job offers after finishing the course. 
This is why Germany has an elaborate vocational training system that offers practical and hands-on experience and qualifications. This makes it easier for international students to get admission to these vocational training courses, as they do not need to speak good German to enrol in these courses.
Admission Criteria for Vocational Training Programs in Germany


For admission to German Vocational programs, the standard requirements are below
Educational Qualification- 12th Passed with at least 60% Marks

Age- 17 to 28 ( Depends on Categories)

German Language Proficiency- Minimum B1 



Other Details
Monthly Stipend- Approx 1000 Euro/Month

Accommodation- Depends on the companies (Some companies provide free accommodation)

Course Fee- Entirely Free

Course Duration- 3 to 4 Years
Vocational Training Programs Available for 2023
Automobile Technician

Electronics Technician

Restaurant Specialist

Hotel Trainees

General Nurse

IT Specialists

Dental Technician

Medical Assistants

Plant Technician

AC Technician

Cook

Butcher etc..
Please Contact for more details and admission guidance for FREE Vocational Training Programs in Germany with Monthly Stipend.
Study in Germany – Required Documents
Scorecard of Class 10 & Class 12 (10+2).
Letter of recommendation obtained from your last attended school.
Bridge Course Certificate.
Valid Passport.
Health Certificate.
Passport size photographs.
Proof of English competency – IELTS or TOEFL scorecard.
GMAT scorecard for Management courses.
GRE scorecard for engineering courses.
Proof of Income.
Proof of Indian citizenship.
Academic Resume.
Any other certificates/ diplomas (if applicable)
When does admission open for German universities?
Answer: You can apply for admission to German universities twice a year, during June & July for the winter semester and during December & January for the summer semester.
Is German a mandatory subject for studying in German colleges & universities?
No, knowing German is not mandatory for admission to the majority of colleges and universities in Germany.
What is the fee of studying in Germany?
The tuition fee for studying in Germany is almost negligible in public universities as the government covers higher education charges.
Ed Abroad is the top German Education Consultants in Kochi Kerala. If you require assistance for Germany Student Visa Kindly Contact us for Free guidance. 
For Details Call /Whatsapp Mr Sanoj  7736750111 (Kochi) Or Send Your Enquiry